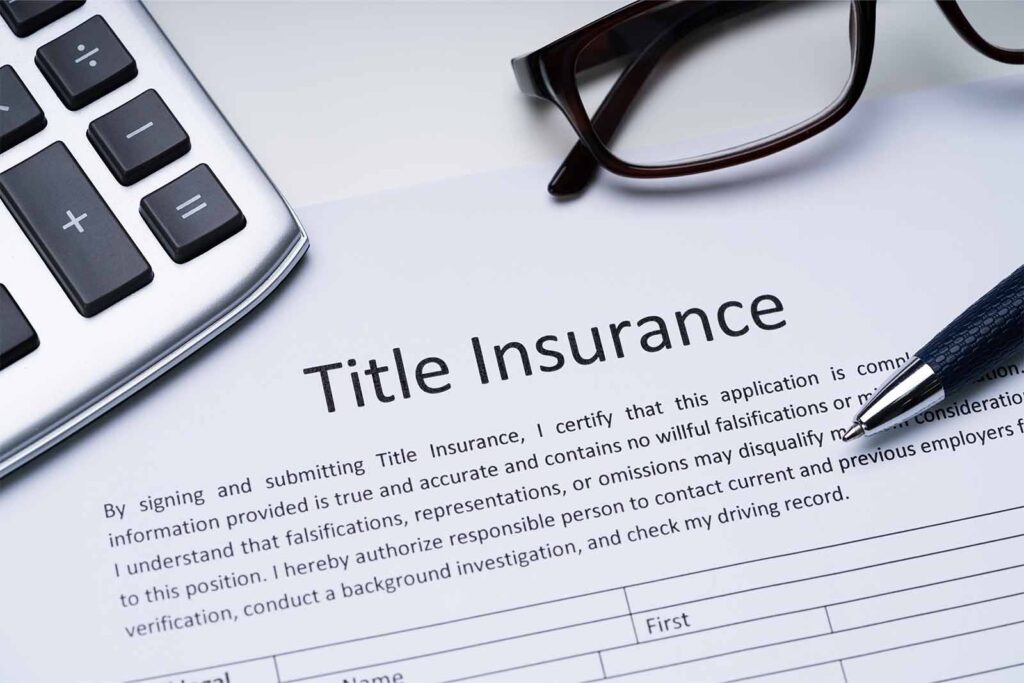 Title Insurance
What is Title Insurance?
Title insurance is a protective policy that defends homeowners and lenders against various title-related
disputes and issues. It has gradually transformed from an optional safeguard to a mandatory requirement by a majority of lenders, including prominent chartered banks.
Why is Title Insurance Important?
When you purchase a property, you're not just buying the physical structure; you're acquiring the legal rights to the property title. Any discrepancy on that title can jeopardize your ownership. Title insurance protects against such potential title defects and provides peace of mind.
What Does It Cover?
Title insurance has two primary policy types:
Lender's Policy:

Mandatory for most transactions.
Guards the lender against losses if there are issues making the mortgage invalid or unenforceable.
Typically, the coverage mirrors the amount of the property mortgage.

Homeowners' Policy (Residential Title Insurance):

Optional but recommended.
Safeguards the property owner from an array of title-linked losses specified in the insurance policy for the duration of property ownership.
The coverage under the homeowners' policy typically includes:
Unknown Title Defects: Issues that obstruct you from having transparent ownership.
Existing Liens: Debts from utilities, previous mortgages, property taxes, or condo charges that were not cleared by the previous owner.
Encroachment Issues: For example, if a part of your home intrudes into your neighbor's property, you might have to remove or adjust it.
Title Fraud: Fraudulent acts where your title is illegally accessed or used.
Errors in Surveys & Public Records: Discrepancies that could affect your ownership or rights to the property.
Other Title-related Concerns: Any other issues that might hinder your ability to sell, mortgage, or lease in the future.
Estimating Costs and Fees:
During the pre-approval process, we provide a comprehensive breakdown of "closing costs" and "legal fees." This estimation captures the entire legal fee spectrum, including land title costs and the price of title insurance. When obtaining a quote from a law office, it's crucial to confirm if title insurance is part of their quote since it's often a requirement.
Making an Informed Decision:
Your lawyer will be an essential resource in understanding title insurance. They can detail its workings and explain the lender's necessities. As a property owner, you have the option to enhance your coverage by paying an additional fee (ranging between approx. $50-$200) to avail the 'homeowners' coverage, ensuring further protection.
Final Thoughts:
Property ownership is one of the most significant investments you'll make. Having title insurance ensures that this investment is protected against unforeseen title discrepancies, offering peace of mind in the complex world of real estate transactions.
Super friendly and very efficient.
This was our first time with a mortgage broker – we contacted Tammy for the purpose of renewing our mortgage. Tammy and Marie are super friendly and very efficient. It is nice to receive clear explanations and good advice from someone knowledgeable who truly seems to have our best interests in mind. E-signing all the documents from the comfort of our own home was a bonus perk! Thank you for your excellent service!
Karlene & Brent Britton